The 130th Anniversary of the

Great Master Phramongkolthepmuni's Birth





The virtuous life of the Great Master Phramongkolthepmuni (Sodh Candasaro), or Luang Pu Wat Paknam Bhasicharoen, was exemplary from the beginning, in the middle and at the end. The Great Master Phramongkolthepmuni was a well disciplined monk—endowed with superb moral conduct, supreme Dhamma knowledge, honorable actions, and a virtuous path of enlightenment. He was the consummate monk deserving of his supporters' respect, faithful support and admiration, and he was also an excellent refuge for so many. The Great Master devoted his life to seeking benefits and happiness for humankind. Even though he encountered many obstacles along the path in the pursuit of Perfections, he never wavered or allowed them to affect his spirit but persevered in his duty.

His most valuable legacy is the rediscovery of Vijja Dhammakaya, or the Dhammakaya Knowledge – a way for humankind to attain inner peace. His teachings are pure and universal, and yield genuine results for those who earnestly practiced and followed. Thus, he is considered the Great Master deserving our utmost respect and admiration.






Life before Ordination

The Great Master Phramongkolthepmuni was born Sodh Meekaewnoi on Friday, 10th October 2427 B.E. (1884) in a village of Song Pi Nong District in Suphan Buri Province. He was the second born and the eldest son to Mr. Ngeun and Mrs. Sutjai Meekaewnoi. His five siblings were older sister Dha and three younger brothers, Sai, Phook, and Samruam.

Education during the Early Years

During the early years, he received his formal education from his uncle-monk at Wat Song Pi Nong. After his uncle-monk disrobed, he continued his study at Wat Bang Pla in Bang Lain, Nakhon Pathom Province under the supervision of Venerable Master Sab. Soon after he completed his study of Thai and Khmer and was able to read and write fluently; he was also able to read sacred scriptures such as the Phra Malai.

Career

After completing his study, he assisted his parents in running the family's rice trading business. He had to buy rice from farmers and ship it to the rice-mills either in Bangkok or Nakhon Chaisi. When his father passed away, he carried on the business until he was 19 years old. One evening on his way home, while navigating through the treacherous and pirate-ridden Bang E-Tan Canal in Nakhon Pathom Province, Sodh and his crew came upon a potentially dangerous circumstance. Whether it was good fortune or luck, they escaped the danger of being attacked and passed unscathed, but the event left a dramatic impact on Sodh. That night after reflecting on his life, he lit incense and made the resolution to ordain as a Buddhist monk for the rest of his.

Ordination

In July 2449 B.E. (1906), he was ordained as a monk at Wat Song Pi Nong in Suphan Buri Province. He received the monastic name of 'Candasaro,' and was known as Candasaro Bhikkhu. The preceptor who ordained him was Venerable Master Dee, the abbot of Wat Pratu Sarn, Mueng District, Suphan Buri Province; the senior and junior examining monks were Phra Kru Vinyanuyok (Nieng Indajoto) and Venerable Master Noeng Indasuvanno respectively. After his ordination, he stayed at Wat Song Pi Nong for the Buddhist Lent, or rain retreat, before moving to Wat Phra Chetuphon in Bangkok to further his Dhamma study. Candasaro Bhikkhu was a very diligent student who was interested in both Dhamma study and Dhamma practice. He always said that 'Education can change and elevate the students' life for the better –knowledge is a king's heritage. Ones who possess knowledge are likened to having infinite treasure." As a monk, he studied Dhamma with many Buddhist masters at various schools such as Venerable Master Noeng Indasuvanno of Wat Amphawan in Suphan Buri Province; Luang Por Niam of Wat Noi in Suphan Buri Province; the Most Venerable Sangvaranuvongthera (Eam) of Wat Rajasitharam (Wat Plab) in Bangkok; Phra Kru Yanavirat( Poe) of Wat Phra Chetuphon in Bangkok; and Venerable Master Sing of Wat Lakorntam (behind Wat Rakangkositaram) in Bangkok. Besides, there were many other meditation masters such as Phramongkolthipmuni (Mui), the past abbot of Wat Chakkavat and Venerable Master Pluem who was very impressed by Candasaro Bhikkhu's meditation experience and affirmed that Candasaro Bhikkhu could achieve the same level as he. So he asked Candasaro Bhikkhu to assist him in teaching others further. However, at that time he still felt that his achievement was too minimal to teach others. For this reason, he continued to practice without teaching anyone.





Attainment of Dhammakaya

Candasaro Bhikkhu left H.H. Somdej Phrabuddhajarn (Khem), the abbot of Wat Phra Chetuphon, in order to observe the Buddhist Lent at Wat Bode Bon during the 12th year of his monkhood (1917) because he wished to repay his gratitude to abbot Chum of Wat Bode Bon for providing him many scriptures during his Dhamma study. At Wat Bode Bon, Candasaro Bhikkhu gave sermons to monks and laypeople.

On the full moon day in October 1917, during the middle part of the rain retreat, in the main chapel of Wat Bode Bon, Candasaro Bhikkhu made a declaration that he was willing to lay down his life for the practice of meditation. Thus, he made a resolve to the Lord Buddha:



"May the Most Exalted One show me compassion and grant me the

least and easiest of your enlightened Knowledge. Should my attainment of

your enlightened Knowledge bring harm to Buddhism, don't grant it to me,

but if it can benefit Buddhism then please grant it to me and I will spend the

rest of my life to staunchly defend the Buddhist Faith."




As he meditated throughout the night, his mind was stilled at the center of his body. He could see a pure and clear sphere about the size of an egg-yolk, followed by many bright spheres that emerged spontaneously. Finally, he attained the Dhammakaya that looks like a Buddha sitting in a meditative pose with a lotus bud on the crest of his head. The Dhammakaya was transparent and crystal clear. A gentle sound of the ancient words, "majjhima-patipada" [The Middle Way] echoed from the center of the Dhammakaya. Candasaro Bhikkhu was overwhelmed with happiness that he has never experienced before. Thereafter, he wholeheartedly dedicated his entire life to the practice and research of meditation in order to attain the ultimate Dhamma.

The First Propagation

After the annual Kathina ceremony at the end of Buddhist Lent, Candasaro Bhikkhu left Wat Bang Kuvieng to teach meditation at Wat Bang Pla, Bang Lain District, Nakhon Pathom Province. There were three monks and four laypersons who attained the Dhammakaya. The monks were Phra Sangvarn, Phra Ban, and Phra Oum. This was the first propagation of the Dhammakaya Knowledge.

Becoming Abbot of Wat Paknam Bhasicharoen in Bankok

Candasaro Bhikkhu always tried to bring benefit to all the places he stayed no matter where he went. For this reason, the Most Venerable Phra Dhammarat (Tissatattathera) of Wat Phra Chetuphon, one of his teachers, assigned him as acting abbot of Wat Paknam Bhasicharoen, which has become deserted. The temple's chapel was in a very shabby condition; the hall was old; the kitchen building was small, and there were very few abodes. However, Candasaro Bhikkhu was not discouraged and planned to restore the temple and make it prosperous again. He spent most of his days and nights within Wat Paknam and invested his time and effort on studying and teaching Dhamma at the temple throughout his life. As a result, many of his disciples attained the Dhammakaya – the true inner refuge. He brought immense prosperity to Buddhism and Wat Paknam Bhasicharoen. Thereafter, His Majesty the King appointed him to a higher ranking in the monastic order with the honorific title of "Most Venerable Phramongkolthepmuni."

After 53 great years dedicated to Buddhism and the monkhood, the Great Master Phramongkolthepmuni (Sodh Candasaro) passed away peacefully at 3:05 pm on 3rd February 1959 at the age of 74.



130 Years of the Great Master, Luang Pu Wat Paknam

Although, the Great Master – the Most Venerable Phra Mongkolthepmuni (Sodh Candasaro) has been deceased for more than 50 years, his teachings and legacy continue to dwell in the hearts and minds of all his disciples. If he were alive today, he would be 130 years of age. In order to commemorate the Great Master and all the contributions he made to Buddhism, his faithful disciples will organize a grand ceremony at the land of his birth, Song Pi Nong District in Suphan Buri Province, as a demonstration of our depth of gratitude to him.

Friday, 10th October 2014 (B.E. 2557) is the anniversary of the Great Master's birth, and we would like to cordially invite all his faithful disciples and Buddhists to come participate in a virtuous ceremony at Wat Phra Dhammakaya. The event will commence at 09:30 am with meditation session, ceremonial food offering to the Lord Buddha and Sanghadana offering ceremony.

Please come dressed in an all-white outfit for the ceremony as a way to show respect for the Great Master Phramongkolthepmuni and to help preserve a Buddhist tradition.

For more information, please call 02-831-1000.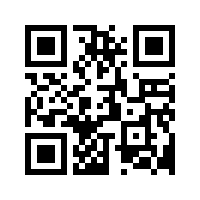 http://goo.gl/93Zmo3