Question:

Venerable Luang Phaw Sir, How can I explain to my foreign friends who have different religious backgrounds to understand merit? How can I show them the benefits of cultivating merits? And how can I persuade them to cultivate merits?


Answer
by Venerable Dhattajeevo Bhikku

Daughter, this happens not only with foreigners who have different beliefs but also among Buddhists. Quite a number of Buddhists refuse to come to the temple and make merit. It is just as difficult to persuade a Thai to make merit as it is to convince a foreigner to do the same thing.

Why is this so? The Lord Buddha once said in making merit or donations, one has to make strenuous efforts to fight a battle.

Why? In any battle, soldiers have to fight visible enemies with weapons at the risk of losing their lives.

Similarly, when it comes to giving, one has to fight one's own stinginess. Because stinginess is invisible, some think it doesn't exist in their minds. They think they have given enough and that they are generous people. So, when you ask them to make merit, they'd refuse—whether this involves Buddhism or another religion. Even some Buddhists are not happy to make donations every time.

So, you should understand that it is not easy to persuade your parents who are not Buddhists to make merit and offerings like you do. Any difficulty you face would not be a surprise if you understand that this is the same as persuading them to get out there and fight a battle.

I have experienced this myself with my own relatives. You see, I've been a monk for more than 30 years, and yet some of my relatives have never made any merit with me. I invited them to come and make merit here since the first year in which I entered monkhood. But up till today they have not made merit at this temple. They are not keen to make merit at other temples either. That's their nature.

Have I ever felt disheartened? No, never. I continue to persuade them to make merit every time I meet them.

Sometimes, I invited them to join me in charitable activities such as releasing fish and donating to hospitals. They agreed to join me because they could see the value of doing all this with their naked eyes. But they are reluctant to give to the monastic community because they cannot see any benefit.

Some of my relatives used to be like that, but some of them are different now. When they began to have the right understanding, they blamed me for failing to make them understand the importance of merit 10 or 20 years ago so they had missed a lot of chance to make big merit. My fault, again. Instead of blaming their stubbornness, they blamed me.

Daughter, Lord Buddha knew people are different so he taught different ways of making merit. Try this. Invite your friends who decline to make merit with Buddhism to volunteer in public welfare work with religious or secular organizations. The idea is to get them into the habit of giving, starting from small sacrifices that they find easy to make to bigger sacrifices that require effort.

After that, you may invite them to make the kind of big merit that requires just a small investment, i.e. meditation [no money needed, only time]. Meditation is a neutral thing. It is not confined to the monopoly of any single religion or religious group. Persuade them to meditate five to 10 minutes at a time. Later, they may increase the session to 20 minutes, half an hour, or even one hour at a time.

Once they can do it, they won't mind hearing you recounting religious lessons [that you've heard from monks]. You may also lend them a religious book.

Observe if their attitude has changed. If they prefer to volunteer in social welfare work or donate to non-religious charities, don't stop them. Encourage them to give or do something for the nation.

Get them into the habit of giving by encouraging them to give money and things, knowledge, useful ideas, labor, forgiveness, and praises. As you can see, the act of giving can be intensified this way.

Lord Buddha taught us

ten steps

towards personal progress in making merit.

First, to live together in

peace

, people have to share resources. Sharing is a great thing. I won't talk about the varying degrees of such merit making now. Let's just say we need to give and share with people who belong to the same religion and those who don't. This is a must for creating a happy world.

Second, in every society there are weak and strong people, the young and the elderly, healthy people and those with physical disabilities. For any society to live peacefully, its people have to be nice to one another and give help to those in need.

Third, to maintain a peaceful society, people have to respect each other by not finding faults in each other.

Forth, for a society to be peaceful, people in that society must realize that every human being lives under the law of karma, that wholesome thoughts, speeches or actions produce good consequences while bad thoughts, speeches or actions lead to the opposite.

Lord Buddha also explained in detail how to do good through thought, speech and action. Even if you are alone, you can do good by having wholesome thoughts.

Fifth, all human beings carry with them since birth a storage of good and bad karma. That storage decides what happens to us in the present life. But it doesn't mean we cannot do anything to improve our situation. Our fate is also determined by what we do in the present life--yesterday, today, and tomorrow. What happens to us is partly the results of our karma from the previous lifetime and partly the results of our karma in the present lifetime.

Sixth, Those who gave a lot in earlier lifetimes find it easy to succeed in the present lifetimes. Whereas, those who rarely gave in their past lifetimes and therefore had less wealth-attracting karma find it more difficult to earn a good living. Those in the latter group have to work harder to improve their situation. The understanding of this issue is another step toward psychological progress.

Seventh, for a society to live peacefully, its people have to understand that life does not end at the point of death. Where do people go after they've died? Well, they go where they like to go. If they like doing good, they are likely to go to Heaven. If they like doing bad, they go to Hell.

Once people understand this truth about life, they have made another step toward psychological progress. The quality of their minds have improved, and they acknowledge a debt of gratitude toward their parents.

Heaven and Hell do exist. They do not belong to one particular religion. Buddhists, Christians, Muslims do not have separate sets of Heaven and Hell. If they go to Heaven, they go to the same Heaven. If they go to Hell, they go to the same Hell. This is as true as the fact that Buddhists, Christians and Muslims do see the same moon and the same sun in the sky.

Once people understand this, they will realize that merit making is a must for everyone, and they will look beyond the boundaries of faith.

Daughter, now you see psychological progress can only be made gradually, step by step. You have to improve your conduct and set an example for your friends and relatives. Once they have faith in you and are impressed with your moral progress, they will follow your lead and make merit in Buddhism. It's one step at a time. Go back and restart. You can do it if you try.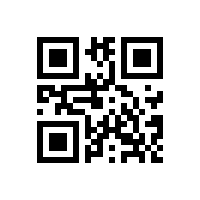 http://goo.gl/xpZdw