Question:

Venerable Luang Phaw Sir; I would like to ask you about what the old ancient Thai people used to say regarding Sodhmantra (general Pali term for the chanting of the Lord Buddha's Dhamma) and Bhavana (Pali term for actual meditation):

"Sodhmantra is external medicine and Bhavana is internal medicine."

What is the concise meaning?

Answer

by Venerable Dhattajeevo Bhikku

With regards to the word "Sodhmantra," in order to be understood, we should first ask the question, "What is Sodhmantra?" The beginning of the word is "Sodh," which means correct, referring to the correct memorization, and the memorizing in rhythm, which is the method of reciting Sodhmantra or the Lord Buddha's Dhamma teachings. What is "Mantra?" Mantra for the Buddhist people refers to the words of the Lord Buddha's teachings. So Sodhmantra of the Buddhist people means to repeat the memorizations of the Lord Buddha's teachings. When we recite them, then we will gain knowledge and understanding of the Dhamma of the Lord Buddha on one level and of course we will also experience a clear mind unfolding inside of us.
This occurs due to the Dhamma we chant. For another, it occurs since we recollect the Lord Buddha's kindness from His mind. These things occur in our minds together at the same time.

The question is, while the reciting Mantra, does our mind become meditative or not? Yes, but only on a low level. One does not achieve a deep level of meditation. When chanting and reaching a low level we will only experience a comfortable and happy state of calm, because we are repeating our memorizations of the Dhamma teachings of our FATHER.

Presently, due to the state of rejoicing that Sodhmantra will bring to you, combined with the low level of meditation that you can achieve, it can be compared to a type of external medicine. However this is the type of medicine that will go through your mind, not just in a superficial way like the application of a normal medicinal balm.

So now, Bhavana means to practice meditation continuously. When you meditate continuously it will be for an hour, a day or sometimes for a month or a year. Let's take the example of a general meditator from anywhere in the world; when s/he meditates, each session usually lasts for 45 minutes to an hour. His/her mind is deeply happy and calm as it goes to the center of the body. When the mind is deeply within like that, it is because while we are meditating, we close our eyes and we don't have any other visions interfering with our eyes. Therefore our mind is together inside the center of our body.

When it is like that our mind will stop and be calmer in a more beneficial way than by just reciting Sodhmantra. The happiness will occur inside our bodies. There is a lightening that will occur also and to a greater extent than with Sodhmantra. If you practice correctly you will see deeper Dhamma. It is possible that it will happen more so if you practice Bhavana.

So our grandparents have said that in terms of Bhavana concentration, its continuous benefit is comparable to receiving internal medicine for a fever and illness, which will cure you more deeply. When it is presented to you in this manner, then our grandparents stated that if Sodhmantra is like external medicine, and Bhavana is like internal medicine then you must take them both.

However you must keep in mind that you should not compare anything with it. This is because the teachings of our Lord Buddha are given in a form that is to be memorized. After you memorize them, then you should think about them. You can apply them as your rules for practicing Bhavana.

So in terms of both Sodhmantra and Bhavana, both must go together. So Sodhmantra is necessary and its type of medicine is the external form that can penetrate into your mind. Meditation or Bhavana is more important but both have to go together.

In all of the Buddhist temples, the Bhikkhus get up at 4am for Sodhmantra, for the revision of the Lord Buddha's teachings, and they chant Sodhmantra for about an hour. After that they meditate. That is their routine that they practice continually all of the time.

When you possess the knowledge then you can see the usefulness of practicing them this way. Luang Phaw wants all of you, even at home, to Sodhmantra before bedtime. At the very least you should practice in the morning before you go to work, but if you can add one more session it will be the most beneficial. However to be absolutely sure, what you cannot miss, what is an actual must is to practice meditation to make your mind fully clear.

The Lord Buddha stated that if before you leave this human world, you have a clear mind, then the heavenly happy realms will be your destination. So you don't have to worry about life after death. Wherever you go, you know it will be a good place. But when you go to sleep, then in the morning you will be able to wake up and see the sun, and you will arise with a clear mind, and with a happy mind that you have created. Then your future will be absolutely the best. So in terms of Sodhmantra and Bhavana, you must practice both everyday.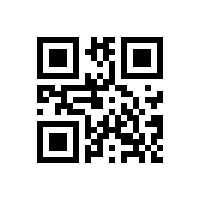 http://goo.gl/OFhwN