Question:
Venerable, what is the principle of good people network building that the Lord Buddha gave us?

Answer

by Venerable Dhattajeevo Bhikku


There are 4 principles of good people network building with 4 short terms; namely, give, give, give and give. Is it clear? Everybody has some deficiencies in their minds. Even we also have deficiencies. What are these deficiencies?


The first one is deficiency of wealth. That's why we have to earn a living or run businesses throughout our lives. What for? For our own livelihood because we are lacking of wealth. This is a human nature. That's why we have to earn a living throughout our lives.

2. What else? It's the deficiency of will power. No matter how skillful we are, we still meet some obstacles from our work. It's not a problem if the obstacles are small, but if the obstacles are big; our will power might be reduced. When the will power is reduced, we need to fulfill it. 1. We are lacking of wealth. 2 We are lacking of will power. Look at sportspeople. Without any cheering, they wouldn't have fun with sports. If you don't believe me, try running by yourself and then you will see that it's not fun. To have fun with it, cheer groups and competitors are needed. Since we are lacking of will power, we need to be cheered up. This is an example.

The third thing is deficiency of ability. Oh, well, people were born with ignorance, so they have to learn later. Although they have a thousand- year long life, but they still cannot learn everything in the world. Especially, if they cannot catch up the ability of their work, what can they do? They have to find somebody who can fulfill the ability that we are lacking of. This is an example.

The fourth thing is deficiency of safety. While working, we cannot guarantee our safety. The more we stand out, the more danger we are facing. We must do good things, but we shouldn't be outstanding since nobody wants to see that we are more prominent. If we are, we are not safe anymore. Or if we are having difficulties, this danger will make our life even more difficult. No matter if we are skillful or not, we still face danger. How can we guarantee our safety? Because of the lack of safety, we have to fulfill ourselves with it to get rid of danger.

Hence, if we socialize with Kalayanamitra (good friends), when we are in need of money, they can help us. For the ones who have no mercy to people, it's useless to socialize with them, and there wouldn't be any bond of friendship between us and these people.

The first bond of friendship is the asset that they are lacking of, and we have to assist each other.

The second bond of friendship is will power. Though we have wealth, but sometimes we are lacking of will power. Even a millionaire is still sometimes in need of encouragement; for example, when he is sick, facing a problem or a fight in his family. The most efficient thing that can decrease people's will power is bad words, and the most efficient thing that can encourage people is beautiful words.

The third one is ability sharing. If we can give people suggestion or physical ability, artistic ability, or technical ability in order to help them, we should. Especially the people with the same career should give each other hand, not problems. If we keep giving problems to people within the country, the overseas businesses can harm us. We are miserable now because the people with the same career are not harmonious. If we were harmonious, there would be a lot of big malls in the country, and foreign malls cannot take our money. Presently, our money has been taken out; only if Thai people were harmonious, this problem would have been solved since long time ago.

The fourth one is consistent sincerity giving. When one can attain prominence, we should be happy for him, don't be envious or have any plan to persecute him because it's not good. When our friend is well-off, we should be happy for him and even give him blessing.

1. We shall share our wealth. It's called Dana (generosity).

2. We shall encourage each other. It's called Piyawaja (endearing speech)

3. We shall share our strength or skill to the ones who are lacking of it. It's called At-dhajariya (benevolence)

4. We shall not give each other persecution. In stead of that, we shall encourage them and be consistently nice to each other. Giving material stuff, endearing speech, strength, skill, will power and safety are magic for good people network building, and then we will have countless Kalayanamitra (good friends) around.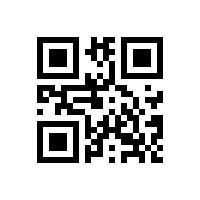 http://goo.gl/Er0nw