Question:
I would like to ask a question, if we have to visit or take care of our relative who is seriously ill, how do we do to look after them or to motivate them to think positively?




Answer


by Venerable Dhattajeevo Bhikku

Seriously sick, is it? Alright, I will talk about all the sick people whether they are very sick or not. We can divide them into 2 types as follows:

1. The patient who has not been interested in Dhamma at all.

2. The other has been interested in the Dhamma, is the temple goer, giving alms, observing the precepts, chanting since you know them. These are two categories here.

The first type hasn't been interested in the Dhamma The second type has been interested in practicing the Dhamma.

For the first category where the patient hasn't been interested in the Dhamma, you mentioned that the patient is seriously ill. There might be a possibility that he would never have a chance to go home. If he was to die, his afterlife would not likely to be good because while he is neither interested in the Dhamma, nor making any merit, in addition he would accrue some misdeed. The Buddha has clearly expounded that if the mind is dull the unhappy realm is the destination. Being relatives, you couldn't let him go to an unhappy realm. It's too cruel.

This time you have to find the way to make him interested in the Dhamma. Before we induce anyone to have interest in the Dhamma, we have to have Dhamma in our mind. And certainly this time we are going against the time. That's why the first thing to do is to motivate the patient .In this instance it is not to comfort him, but to motivate him to recall the good deeds he has done in his life. Being born as a human, he must have done something good. Don't mention about the misdeeds because it's useless. Talk about his good actions to delight him such as: you gave donation to the hospital, you provided furniture to schools, and you gave alms. Or if he never did that then mention that he took care of his parents etc…..to make him think of the good deeds then their mind will be elated.

When he is happy, this time is to make him have the right understanding but this step has to be taken only after he is joyful and explain further that as he is sick let's forget about his job for the time being. Let go of it. Whatever that might happen don't worry too much about it, it won't do him any good. Try to make him let go of the concerned. Then if he is willing to listen to you, you can quote any Dhamma as appropriate.

And the last thing that you must do is to make him meditate. It doesn't matter which method either it is to observe the breath in and out or to visualize the Buddha image or the crystal ball inside the body. You need to teach or advise him. Since he wasn't interested in the Dhamma before you might need to teach him based on science. I should not say teach, maybe you can talk about your meditation experience so that he would feel that you are not teaching him. Make him try for the purpose that meditation helps to relax. After he becomes relaxed then the injection, the tablets or ointment will have a fast reaction and potent. The possibility to recover is obvious.

And more so if the symptom is so serious that death or alive is equal as such the patient must really have to let go of everything and he surely would have a fair idea of his fate. Though he is not interested in the Dhamma you have to find the way. This time tell the patient to let the merit help. Leave the body to the doctor to heal, and he needs to think of his good deeds and tries meditation then if there is any merit to make, do it at once. Let the merit help. Don't have to go so far as to say that if he dies he wouldn't have a chance to make merit.

And if he wants to make merit this time, you should know how to advice him as where to make merit and allow his relatives or the minder to take it and do it for him straight away. Then you might organize for him some fruit dried or canned food and let him resolve well before he goes to bed and offer these as alms the next morning. By doing this at least he will accrue merit before his last breath. This is for the people who are not interested in the Dhamma.

For the people who are already interested in the Dhamma, it is easy. You only have to remind them of that much merit they have accrued and the many hours of meditation they have done. Keep repeating to them every so often. Ask family members to bring all the donation receipts they have and get those family members or the carer to read them out loud to the patients so they would be joyful with the merit they have made.

More so if they contributed to the building of chapels, halls, hospitals, schools or whatever such as the Buddha image, the Dhammakaya Cetiya. This time show them the big photo of it. If it is a male patient and that he has ordained before then show him the photo of his preceptor and of himself when he was still ordained so that his mind would be joyful with the merits he accrued and this would remind him of his merit continually.

Then as to the atmosphere, in order to improve it, let them listen to the Dhamma tapes or chanting tapes or the Dhamma teaching tapes or meditation tapes. We need to create an atmosphere as if we simulate the ward as the temple.

Moreover during this time you should urge them to make more merit, as they are already generous. Whatever great merit you think they should gain even though it would be done on their last breath, it needs to be done.

There was one case, I visited a patient who was in coma in the ICU. The patient had practiced the Dhamma before. I talked very loudly next to his ear and asked whether he could hear me and if he could that he blinked his eyes. In the ICU I didn't expect him to show strong movement, just a slight move of the eyelids would make me happy. This showed that the patient is still conscious. To make sure, I asked him to blink twice if he recognized me and he did, I am winning here!!.

In this case, I would remind him loudly of the merit he had made. He would be able to take it in. As he thought of merit, soon it would nurture his soul. The near death patient would have the chance to survive. Do it from time to time as patients in ICU would be in and out of consciousness. Keep reminding the patient for 10-15 minutes of his previous good deeds such as whether he remembered such and such merit or when he attended the retreat here and there.

Or told him that you, on his behalf would offer robe to that temple or that morning you would give alms for him. After that you reported to him on the number of monks that received alms. Keep reminding him of his previous good deeds and the new merit repeatedly. As the two good deeds came to join together recovery is possible. Even if he might not recover, at least he could still grab the new merit at the last moment. This is what good friends or relatives are for we won't abandon him right up to his last minute. But better still is to reach Phra Dhammakaya quickly and take him up yourself to his celestial abode.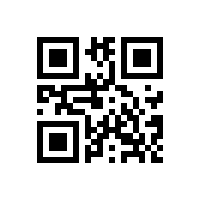 http://goo.gl/DLw5p