Question:

As a businessman, I'm always looking for ways of making profit.

I would like to know if there were any adverse consequences incurred by those whose only priority is to make profit.


Answer
by Venerable Dhattajeevo Bhikku


Son, how would it be possible to make a living doing business without having profit? It is absolutely normal to make profit through a business. However, it is not right if the business enters into one of these prohibited livelihoods. The types of business that should be avoided whether you do or do not make profit, because they are unwholesome. These types of business are:


1) Selling of weapon used for the purpose of killing

2) Selling humans as slaves

3) Selling poison such as insecticides

4) Selling addictive drugs

Selling the said items is immoral in every aspect, even if you're losing money.

It is still immoral even if you were not selling these things and were giving them away for free. As an example, the trendy practice in society today of giving a bottle of wine as a birthday gift is wrong.

Before drinking alcoholic beverages people can still converse normally, but after getting drunk, they start talking incoherently.

Thus selling alcoholic liquors, giving it as a gift, and buying others drinks are just ways of distributing drunkenness, foolishness and a free pass to hell to other people. Therefore, even giving freely to others as gifts is unwholesome.

In that case, you don't have to mention selling it or whether there's profit or not, it is still unwholesome. It must be made clear that the selling of anything that destroys and diminishes human dignity is unwholesome. It is an occupation that should be avoided.

So go ahead and sell anything that is not destructive to other people, no one can and will criticize you even if you've made profit from it for yourself.

However, there are four kinds of requisite merchandises which should not be over profited because they are needed by the general public. Profiting from greed, which causes hardship to the general public is immoral for you've made it with an impure intention.

What are they?

The selling of these four requisites needed for survival that should be handled with care and caution.



1) Food

2) Clothing

3) Shelter, including the construction materials

4) Medicine

Those sellers who over profit or hoard these four said items are doing something with the intention to cause other people distress and suffering. Refrain from such unwholesome actions for they will lead you to hell.

Although it is true that inflating the price and hoarding these requisite products do not break the law, I'd still advise you to not do them. Such actions are unwholesome and the consequences will follow you wherever you may go. No matter how many existences or whatever state of existence you may be born into, your existence will be filled with endless suffering and agony. So, avoid doing any of these things.

On the other hand, inflating the prices on various extravagant luxuries is allowed. The general public does not outlaw such overpricing of luxuries like precious gems because they are not needed for survival. The collectors of such items will get it at any price if it suits their satisfaction. So go ahead and set it at any price you like, no one will criticize that action.

A bottle of perfume should be quoted at a high price if it's really good and can meet the buyer's taste and if the customers are willing to pay the price for the item. You can make good money from it and become wealthy. Once you're rich, use that money to make more merit.

In conclusion, the concise answer to the question of whether making profit through business is immoral: making a fair and honest profit is not wrong or unwholesome.

So remember, if you want to get rich and to get rich quickly by inflating the prices, you can achieve that morally or immorally.

If the merchant sells, inflates, or hoards the commodities needed for survival in order to sustain one's livelihood, then it is immoral. Do not do it.
If they're expensive luxuries and everyone still desired them, you can go ahead and make good money through competitive pricing along with other merchants. This is not an immoral action.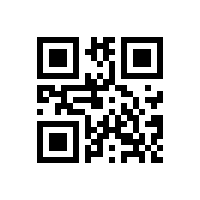 http://goo.gl/3GP3N