Question:

Venerable Luang Phaw sir, I am curious why

Thailand

, a country made up mainly of Buddhists because Buddhism provides so many valuable teachings, has a lesser economic growth than the western countries?


Answer
by Venerable Dhattajeevo Bhikku




I agree that Thailand's economy is not as thriving as other countries, but do not assume that it is because Buddhist teachings are not helping. Don't look at it like that. Let's look at it in a different way.

The first thing to consider is this: if Thai people, who consider themselves Buddhists, were to be called out and asked to tell the Life's history of the Lord Buddha, only a few will be able to tell it thoroughly and correctly from the day of His birth until the day of He entered Nirvana. I'm not even talking about the heart of the Buddhist teachings. This is the truth.

Thus whatever problems that arise, people should not suppose that believing in Buddhism has led to Thailand's problems or decline.

Instead we must say that Thai people, even when they're calling themselves Buddhists, have insufficient knowledge of the Buddha's teachings.

As mentioned, most Thai Buddhists can not even recall the complete story of Lord Buddha's life.

What are the basic Buddhist principles that can be applied to our daily lives to eliminate the roads leading to ruin, which are the causes that undermine the whole nation's economic system? Most of us can answer it, but not completely.

Some of us can not even recall all of the five precepts.

For that reason, believing in Buddhism does not lead to the decline of one's country. The problems in Thailand are not related to Buddhism in any respect. Thai people are Buddhists only on paper. They've checked the box for 'Buddhism' to indicate their religious affiliation, but they've never really known what Lord Buddha taught.

They declare themselves Buddhists merely because their ancestors and parents were Buddhists, but they themselves have never really allowed Buddhist's teachings to penetrate their minds.

They live their lives and make their living with little ethical principle. Thus, resulting in a deterioration in themselves, which ultimately leads to their country's decline.

Let's look at it this way, that whenever people live their lives morally by following the Buddhist doctrines, no matter what their race or nationality, they will be prosperous.

For example, the Lord Buddha taught people to have patience and perseverance. So if these people were to follow these virtues without even knowing they were Buddhist teachings, they will prosper and thrive.

On the contrary, those people who know that the Lord Buddha taught about perseverance, benevolence, and endurance in confronting obstacles and to cultivate good deeds, but they've never taken action to practice them, such people won't prosper.

They can not fully call themselves Buddhists for they do not practice Buddhist teachings but merely know the teachings.

The current problem in Thailand is that Thai people do not know Buddhism. This first group is made up of people who do not know key Buddhist principles and the life's history of Lord Buddha.

The second group claims themselves as Buddhists too, because they've studied and are able to recall the Buddhist scriptures. But their knowledge is only based on memory.

If they're students, they'd used their knowledge only to get good marks on exams. If they're adults, they'd used their knowledge to carry conversations, but never really bringing it into practice. They are Buddhists only by name, but not in the true definition of a Buddhist.

The genuine kind of Buddhists, the ones that know and practice the Buddhist principles, will prosper wherever they go. Buddhism will follow suit and prosper too.

Even better are those Buddhists who know, practice, teach, and encourage others to learn and practice the Buddhist's teachings too.

This is the most special kind of Buddhists.

Briefly, the true Buddhists are those who know and practice the principles at a level where they can be teachers to themselves and others around them.
Then, wherever they are, not just only in Thailand, they will make that country prosperous.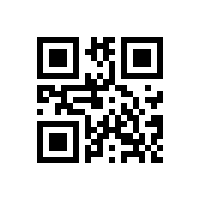 http://goo.gl/U925w