The Biography of the Master Nun
The Great Crystal Upasika Chand Khonnokyoong


The Master Nun Chand Khonnokyoong



The Master Nun Chand Khonnokyoong was a well–off farmer's daughter from Nakhorn Chaisri district. She never learned to read or write or any academic subjects at all. But with her determinate heart, she practiced and meditated diligently to apply Dhammakaya Vijja to seek for her dead father. She did because she wanted to apologize him what she had done when she was young. She willed to practice and then was very successful so that the Great Master Phramongkolthepmuni, the discoverer of Dhammakaya Vijja, praised her that "Second to None".


After the Great Master Phramongkolthepmuni passed away, she did not give up his intention to disseminate Dhammakaya Vijja to the world. Even though she did not know how to read or write, she believed in the Lord Buddha's Dhamma. The Master Nun did not discourage and still cultivated herself and disseminate Dhammakaya Vijja continuously. There were many disciples asking to learn Dhamma from her. One was Mr. Chaiyaboon Sutthiphol (Phrarajbhavanavisudh or Dhammajayo Bhikkhu) from Suankularb Wittayalai School. Later, his seniors, juniors and friends came together to be the Master Nun's disciples. This made the Dhammaprasit House seemed to be very small.




"In the first time I (the Master Nun Chand) didn't think to build the temple. I stayed at Paknam Bhasicharoen Temple. Luang Phaw Dhammajayo was studying at Suankularb Wittayalai School. He came to me and told me that he would like to be ordained. I told him that if he would be ordained, he had to graduate from any college before. Later, Luang Phaw could pass the Entrance Examination to study at Kasetsart University. He brought Luang Phaw Datta to see me. Luang Phaw Datta had learned the Fiend Vijja. It's true. I nearly passed away when I taught both of them", the Master Nun said.


Later, Mr. Chaiyaboon had graduated from Kasetsart University and was ordained as a Buddhist Monk staying at Paknam Bhasicharoen Temple. He learned from the Master Nun and his Dhamma progressed well and deeply. When they gathered some disciples, they would like to disseminate Dhammakaya Vijja to be wider.


"I (the Master Nun Chand) thought that we had to find a piece of land. I thought and sent my disciples to ask for 50–Rai land and the owner donated all. I sent Luang Phaw Datta to look after this land. On Saturdays I took a bus to this land. Firstly, the temple was a field. It had nothing. Building the temple was very hard. When the building finished, I was very tired. I was so tired that I was sick of malnutrition disease. Firstly, after the breakfast I had to meditate until 11 a.m. Then, I went to help planting the trees until 5 p.m. I took a bath and meditated until 10 p.m. and went to bed. At that time, people didn't believe in my monks but they believed in me. I went to invite them to make merit with me, to help me building the monastic residences or the kitchen. I made a plan that not let my monks to go for the morning alms round. The fresh monks would not go for the morning alms round; the temple would cook for them. I did it again and again and finally, I was so tired that I could not walk. My disciples asked the doctors from Chulalongkorn Hospital to diagnose; they told me that I was sick of malnutrition disease. I worked very, very hard", the Master Nun said.


With her determinate heart which was stronger than the diamond and her intelligence, the Master Nun Chand established rules and regulations to manage the temple and laid the essential foundations for our community. These made our community to be more stable. She also encouraged the disciples thoroughly, so the Buddhachakra Meditation Center grew rapidly until it changed its name to be Dhammakaya Temple, one of the most impressive temples of Buddhism and the world.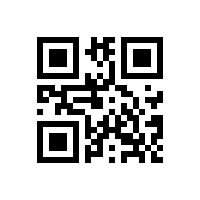 http://goo.gl/DN4o7