Case study

Lost Buddha Amulets, Family of Divorce

I pay my highest respects to you, Luang Phaw.

My father was a truck driver who transported timber to sawmill in many provinces. He was very flirtatious; he always had new girlfriends wherever he went. Later, my parents quarreled very often. My father insulted my mother and then fled with his mistress. He came home very seldom and hence my mother was responsible for raising her 6 children. My mother worked very hard. In the morning, she sold vegetables, fishes and chickens that she had killed in markets. In the late morning, she sold deep-fried bananas. In the evening, after she returned home, she had to do laundry for others.

She worked like this for a period of time. After that, she moved to Udonthani Province with her 6 children. She worked as a laundry woman in an American military base at the Ramasoon Camp. She met a kind-hearted American soldier who fell in love and sympathized with her. He proposed to my mother, and all the 6 children then called her new American husband as "Daddy". Daddy was very kind and honest. He loved my mother and family. He took my mother and her 3 children to live in America. My mother was happier when she lived with Daddy. Daddy supported all our education. My mother lived with Daddy for about 10 years and then he met a car accident and died at the age of 35 years old.

After my parents were separated, I lived with my mother and maternal grandmother since I was a child until I grew up. Whenever my grandmother got angry, she reviled my father as if they were enemy for hundreds of lives. This was because they had a fight; my father was violent to her and broke her teeth. Both my mother and grandmother were vengeful and always seek vengeance on my father. Even nowadays, when my mother is angry, she still revile my father with no mercy though he was already dead. She said, "Your father's being a flirt had hurt me and his violent act to my mother had hurt me even more". I listened and told her, "Anyway, both father and grandmother have already passed away, please stop seeking vengeance on father. And you are a daughter of Dhammakaya, you should learn to forgive". My mother told me about her dream of my father. He wore an old trouser with no shirt and a loincloth on his shoulder. He told her that he was hungry and cold and no one dedicated merit to him. My mother told me that it was true she did not dedicate merit to him because she was still vengeful.

I am the third child. In my first marriage, my husband and I divorced when my daughter was 8 months old. I then remarried and my second husband and I divorced when my son was 8-9 months old. Finally, I migrated to America and had my third marriage with an American. We have a daughter. I quarreled with my husband very often and finally we decided to divorce when our daughter was 5 years old.

Before I was pregnant with this daughter, my mother dreamt that my grandmother told her that she would reborn as my daughter. My mother told me not to have an abortion because my grandmother would be reborn. Not long after this conversation, I was pregnant and gave birth to a daughter. Everyone believes that she is the rebirth of my grandmother as she has right cross-eye as my grandmother. When I took her to make merit in the temple, she was very happy. This made me recall my grandmother's life when she was alive. She regularly offered foods to monks and went to temples. I noticed that my daughter mumble whenever she paid respect to the Buddha image. The behavior was very similar to my grandmother when she did her morning chanting at 4:00 a.m. or 5:00 a.m. I'm very upset that my daughter's intellectual is below the normal children, which is referred to as a "special need" condition. She is now 9 years old.

I married and divorced 3 times. Surprisingly, my family members tend to experience divorce. My grandfather deserted my grandmother to be with his new wife. My father deserted my mother and fled with his mistresses. Both of my elder sisters, youngest brother and I married, have children and then divorced. My second son married and has children; he then also ended up with divorce. My nephew (the son of my eldest sister) married and has children and finally divorced to remarry. All the four generations of my family, including my grandparents, parents, siblings and me, son and nephew had experienced divorce.

My mother had 8 operation as follows; the first operation to remove the tumor near uterus, the second operation for appendicitis, the third operation was caesarean to deliver her sixth son, the fourth operation to remove gallstone, the fifth operation due to the infection from the gallstone operation, the sixth operation to remove her uterus, and after this operation she was bleeding non-stop hence she had the seventh operation in her uterus again, and the eighth operation was the last due to her large intestine cancer. The surgeon cut and threw away 50cm of her intestine. Her American doctor told her that she would live no longer than 2 years. My mother thought that anyway she would die within 2 years; she would rather die in Thailand. Her return to Thailand gave her an opportunity to meet a Kalyanamitta (good friend) who introduced her to Dhammakaya Temple. Since then, she has made merits and meditated at the temple on every Sunday. Although, during that time, there were many news that assaulted and criticized the temple and her neighbor accused her to be credulous, she ignored those news and comments; instead, she continued to make merits wholeheartedly. At that time, Dhammakaya Cetiya was under construction. She cast the personal Buddha images which are located on the interior, on the dome and on the core of the Dhammakaya Cetiya. In addition to that, she made every merit with the temple. In her first meditation experience, she saw Luang Pu (Phramongkolthepmuni) inside the nested crystal balls, which arise in her mind. The crystal balls were not clear and she saw Luang Pu although she had not met or seen Luang Pu before. She lived in Thailand for 2.5 years. She was surprised that she did not die and was still healthy, which contradicts to her doctor's prediction. She then went to live in America. She is now 76 years old and still healthy. She often said that she did not die due to the merits made with our Dhammakaya community and also that she was blissful and delighted with every merit she made.

I cast 5 personal Buddha images on the Dhammakaya Cetiya for my parents, children and myself. I wore a very expensive golden necklace (the gold weigh 10 baht) with 5 Mahasirirajdhatu Buddha amulets (gifts to remind the merit of casting personal Buddha images). I wore this necklace for a long time. One day, I forgot and left it in my American friend's house. The next morning, I went back to the house to search for my necklace but I could not find it. I asked the maid but she said she did not see it. I felt very bad and upset, not because of losing my golden necklace, it's alright to give that away, but I was extremely deplored to lose my Mahasirirajdhatu Buddha amulets.

I pay my high respect to you, Luang Phaw, and request your mercy to answer my following questions.


1. My father was very flirtatious and had many mistresses. Where did he go after his death? Did he receive the merits that his children dedicated to him? Before he passed away, what was his dying vision?


2. Daddy (my mother's American husband) died in a car accident. Where is he now? Did he receive the merits that my mother dedicated to him?


3. What past deeds did my father, mother and grandmother do that caused them to seek revenge against each other in this life? Does it have any effects in their future lives?


4. Where did my grandmother go after her death? Is it true that she was reborn as my daughter?


5. What past deeds caused my daughter to have a below-normal intellect? What past meritorious actions my daughter and I had done together to cause us to be mother and daughter? What must I do in order to help my daughter to become normal?


6. Why did many of my family members experience separation or divorce?


7. What past deeds caused my mother to have as many as 8 operations? On her last operation, her doctor predicted that she would not live longer than 2 years, but my mother is still living and healthy. What merit causes her to live healthily until now?


8. What past deeds caused me to lose my 5 Mahasirirajdhatu Buddha amulets? Is there any way to have them back?



Luang Phaw's Dream

I closed my eyes, dreamed and woke up with these answers.
When you tell anybody the story like a tale, it will make anyone know more about retribution (Law of Kamma)

1. Your father was very flirtatious. His dying vision was not very distinct; his mind was partially clouded and partially bright.

This is because he broke many precepts especially the third precept but he also had the merit from his ordination.


Therefore, after his death he became a disembodied spirit and wandered from places to places.

2. He has no food to eat and was always hungry because he seldom made merit in generosity. Later, he received the merits dedicated to him. This improves his conditions; but he is still a lower-level earth sprite.


3. When your daddy, your mother's husband, was a human being, he was not religious; but, he was kind. After his death, he went to Himavanta Forest and became a heavenly host in the lineage of sorcerer. He has received the merits dedicated to him.


This makes his body more radiance and improves all his conditions.

4. Your father, mother and grandmother seek each other for revenge due to your father's violent acts to them in the present life. This has hurt them so deep that they want to take revenge.

This will cause them to be enemy in their next lives.


Therefore, they should forgive each other and it will end their cycles of revenge. By being revengeful will cloud their minds and that will not bring them to the higher realm where they are supposed to be, even though they made lots of merits.

5. After her death, your grandmother became an earth sprite who wandered around her children and grandchildren due to her worries and the bonding with them. Her worries, concern and being revengeful clouded her mind and stop her from being in the higher realm even though she made lots of merits.

It is true that your grandmother was reborn as your daughter. Her attachment caused her to reborn as your daughter. She has the remnants of past retribution of drinking liquor; but the kamma was not heavy enough to cause her to have Down syndrome.

The remnants of past retribution of drinking liquor caused her to have below-normal intellect.

Your grandmother was reborn as your daughter because there were bonding between you and your grandmother. In the cycles of birth and death, the rebirth always revolved around this and that persons.


You should take good care of your daughter and diligently made merit related to wisdom; by supporting educational scholarships to monks, novices, and youth. This merit will improve your daughter's conditions and enable her to live like a normal person.


6. Your family members experienced divorce due to their remnants of past retribution of adultery in their past lives, their lack of proper criterion in selecting a spouse and understanding on how to live as good couples.

7. Your mother has several operations and large intestine cancer due to the remnants of past retribution of adultery and killing animals as food and for selling in her past and present lives.

She escaped from death and did not die within 2 years after her last operation which her doctor predicted. This is because the merits in her present life has alleviated her heavy kamma and prolonged her life; this allows her to make more merits.

8. You lose the 5 Mahasirirajdhatu Buddha amulets due to your present carelessness. The thief took your golden necklace to sell. If you want the amulets back, you must use your love and picture them at the center of your body until they are as clear and sharp as being seen visually. Soon, they will return to you.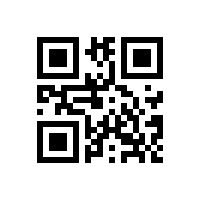 http://goo.gl/acn5e