Case study

The Gay Prostitute

Dearest Luang Phor,

My father was a government official and already passed away due to an accident at the age of 46. My mother was a housewife, raised her children and operated a business from home. In my family we are 5 male siblings and I'm the 2nd one but when I was born, my parents wanted a daughter so they raised me as if I was a girl. I fell into womanhood since that time. When I helped my mom sell merchandise, I stole my mom's money to buy clothes and hormones to inject into myself so I could more resemble a lady. The friends in my group were similar in this regard, ever since we were in the 9th Grade. Later on I had a boyfriend but we were in different classes. We met each other when we performed in a school play together. We hadn't yet been in a close relationship during our school years but when I finished my education I had my first close relationship with a man.

During the time that I was supposed to study at a university, I asked for money from my dad to learn beauty and to go on my own because wanted to learn and try new things. When my friends called, I went to discos, drank whiskey and smoked cigarettes. I did it because I thought it looked cool.

At that time my friend had introduced me to go and become a hairdresser in Macao. During the day time, I was hairdresser, dressing up as a gentleman, but I kept long hair. At night I worked in a side line job to earn extra money as a prostitute. So I dressed as a lady but I had not yet had a sex change operation. If some guest knew that I was not a lady he would kick me out from the motel, but I felt it was fun and exciting. I wondered how some guests could know that I'm a man. When I worked, I smoked some hashish, drank and gambled. I worked there for 5 years until I fulfilled my contract. I collected my money and went back to Thailand for my sex change operation. From that day until now it has been a total of 15 years.

After that I started a new job as a dancer for 2 months. Then I made the decision to do the same side line job as the last one in Hong Kong. I earned a moderate income so I operated a beauty salon business in Thailand as well. I traveled between Thailand and Hong Kong. At that time I didn't become successful so I came back to Thailand and only ran the beauty salon business.

Later my friend asked me to perform in a cabaret and be a prostitute in Switzerland. Over there I worked in a house that was called " The Ding-Dong House" (bell-ringing). I worked there for 4 years and got a very good income. At that time I intended to work, never fool the guests, and never steal from the guests. Sometimes when the guests had no money, I didn't mind them because some men would rape one of us if we didn't give them what they wanted.

Up until 4 years ago someone recommended for me to go to work in Germany and he would be the sponsor and would find someone to marry me so that I could obtain a visa, but I had to pay for my expenses including the marriage fee. With regards to my passport he had taken care of everything and used Mrs. for my name as well.

I reached there and got a job at once in a great brothel that was well known all over the world. That place had the largest amount of prostitutes in the world. If you compared cities that one would be the capitol for prostitutes. Every one wanted to come there to work and the prostitutes came from all over the world. The Thai guests liked to go there to use our services. That brothel has more than 100 hermaphrodites employed and the average ages of those who work there are around 18-55.

Not long after I had to move to a new place and never selected the guests because I wanted the money. My average income each day after deducting expenses had only been about 3,500 baht. The guests who came were almost all white people who lived from day to day and they knew that we were not real women but they accepted that.

Sometimes I met abnormal guests, who let me urinate or defecate into their mouths and if I wasn't ready to do so I would try to drink beer or water so I could do it but I never get any feeling from it because I thought that it was just my career.

If the guest wanted to pretend to be a cat or a dog, he would prepare for it and bring a suit and then let me stroke and hit him and then make love by paying extra money per hour. I wanted money for going out and buying narcotics for the purpose of stimulating myself and encouraging myself to be able to do the job for money.



Questions

1. Where did my father go after he passed away? Does he receive the merits that I dedicate to him? Does he have any message for me?

2. What kammic retribution caused me to be raised as a girl even though all of us siblings were male?


3. Why did I change my sex and then have a career in prostitution? And if I still continue with this career, what retribution will acquire?


4. All the hermaphrodites, real women and housewives who have husbands must hide from them to work in this career. What different kammic retribution will take action for them?


5. What kammic retribution causes men to go to hermaphrodite prostitutes even though real women prostitutes are still available?

6. Why do abnormal guests want to drink urine, eat feces or play as a dog or a cat? What kammic retribution took action in them? And why don't I mind? What is the kammic retribution that I have shared with them?


7. In terms of the persons in the gang that make passports and arrange marriages to certain types of women to become prostitutes, will these people receive kammic retribution and what kind of retribution will they get?


8. What kind of kammic retribution will someone with a prostitution business receive? What kind of retribution will someone receive for creating a sexual website on the internet (computer)?

9. I have been attracted to people of the same sex as myself since I was in the 9th grade and my friends in school acted the same way. How can we solve this behavior in teenagers?

10. Did I pursue perfections with the community in the past? Why did I meet a Kalyanamitta (noble virtuous Buddhist friend) while I worked at this job?



Luang Phaw's Dream

I closed my eyes, dreamed and woke up with these answers.
When you tell anybody the story like a tale, it will make anyone know more about retribution (Law of Kamma)

1. After your father died, he became an Earth Sprite, and is still wandering around and reeling, and not yet reborn in another place. He needs the merits and can receive the merits in this last period but not fully.

He sent a message that he is so hungry and tired because he seldom performed merits when he was alive. He wants to get away from suffering here and wants you to dedicate more merits to him.


2. You had adultery retribution from the past, and you were a womanizer when you were a man in the previous aeon and you were born into a middle status family but had a womanizer habit. You had many wives by fooling them into becoming your wife. And you continuously liked going to prostitutes.


After you passed away from that life, you were born in the third major hell, then you lightened up a step and went to Ussada hell, purgatory, hungry ghost level, monster level, animal level from low class animal to big animal; including buffalo, donkey, monkey, dog and cat and each one yielded 100 multiple lives.


Then you became a prostitute, a normal woman, each for multiple lives until you returned back to being born a man. If you broke the 3rd Precept again and again, all while being in a man's life then you will return to a woman's life.


If you still do this career you will go through the same circle as above. It is for such a long time over many aeons that you will come back again and again and must endure great suffering.

All retributions will take action and you will continue to be abnormal until are raised as a girl, then you will get an operation to change your sex and become a prostitute.


3. If you still do this career will come back to the same circle as above.

4. The 2nd type of women (after a sex change or hermaphrodite) and the real women without husbands who did not become mistresses, and hold that, have completed their old retribution. But if they didn't they would become a mistress, use narcotics, drink alcohol, smoke cigarettes and later would become a pimp.



That's how they start to create new kammic retribution and the housewives who hide from their husbands to do this job, receive a heavier retribution because they broke the 3rd Precept, will go to the 3rd major hell after passing away and will then go through the same circle as above.

5. All the men, who used your services, who preferred the 2nd type of woman instead of using a real woman prostitute is because they used to be abnormal in the past life and some want to try new things or strange things.



6. Some of the guests who used your services used to be worms in the lavatory for a long time so they like it, and some used to be animals; such as dogs or cats for a long time with the adultery retribution as mentioned before.



Those actions were familiar to them so they wanted to be a dog or a cat and want you to do that with them.

You didn't mind following the guests because you also are used to it. You went to major hell many times so it was easy for you to do that.

7. For the persons in the gang that make the passports and arrange the marriages to the 2nd type women to become prostitutes, these humans get kamma because they engage in wrongful occupations, greed.



Some cannot speak as a retribution because they utilized the wrong way to earn money, some have no sight because they were dishonest by falsifying documents and lying, causing blindness as kammic retribution.


8. If one's business is a brothel or an owner of a sexual website it pushes people to engage in sexual pleasure and encourages them to take part in breaking the 3rd Precept.



For each person, if many of them watch or buy, they will get kammic adultery retribution. That will make them go to 3rd major hell and follow the steps; hungry ghost, monster, animals for a long time and more than another person because they were the ones who pushed the people to engage in sexual pleasure and they caused many people to break the 3rd Precept.


When they are in the 3rd major hell they will meet with abnormal equipment as shown in detail in the miniseries pertaining to kammic adultery retribution.

9. The method to resolve the teenager who likes the same sex is stop the behavior instantly. Then they should take the 5 Precepts or 8 Precepts and reflect on sexual suffering until they are bored with it. That will then bring them to wisdom and willpower in their hearts. If they will win, then they will get great pleasure.



The best protection method is to not associate with abnormal sexual persons or deviated sex persons.

10. In your past life as a normal woman, your Kalyanamitta friend asked you to perform merits with our community for a while and then you left. So it created a thin merit line that helped you to meet the community again. You must quit your career at once and then take the 5 Precepts or the 8 Precepts and you mustn't fall into this circle again.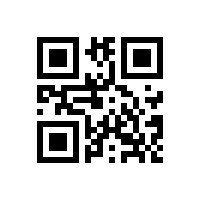 http://goo.gl/766jW