Case study

Iran-Thai Man Ordained and Cast Buddha Image

Dear most respectful venerable Luang Phaw,

My mother is Thai but was born in Jampasak City in Laos, because my grandfather was a staff officer solider during World War II. My mother was raised in Laos until she was 6 years old, and then returned to Kanchanaburi Province. After graduating high school (Grade 12), my mother took a scholarship examination and became the province representative to attend Nursing School in Bangkok.


After graduation, she was working to pay off her scholarship for 6 years.
During that time, she fell in love with a man but he had an inferior status. So their marriage was disapproved and she was arranged to marry another man where they didn't love each other at all. My mother almost wanted to commit suicide. Nevertheless, they remained together and had 3 children.
After their third child, my mother had a tubal ligation. My mother decided to come to the USA with her husband and got a divorce from him there. My mother was a professional Nurse in a hospital in Washington DC, which was where my mother met my father. He was an Iranian doctor with a Doctoral Degree in Chemistry. He could also make bombs. My father used to work for NASA for almost 10 years. But he decided to become a Doctoral Professor.My mother was shocked the first time she saw my father because he looked very much like the man she fell in love with but whom her marriage was disapproved of by her family. My mother always ran away from my father every time they met, because she thought it was the disappointing lover haunting her and creating an illusion of her former lover. My father saw her and ran after her asking why she had to run away from him.

Eventually….love blossomed from this running. My parents decided to get married. My father wanted to have a child so badly. He found the doctor who did the reversal surgery to undo the tubal ligation, so that my mother's fallopian tubes were reconnected. Although it was a rare chance, it was successful. I was born perfectly healthy and named Payom, which means "Barer of Good News."

Not long before I was born my grandfather died in Thailand. Everyone thinks that he was reborn as me. My mother said that I have acted like an adult since I was young. For example; when I was 3 I would check the doors and windows before going to bed and checked the car tires for safety before traveling. My mother said raising me was easy. I just ate, slept and wasn't naughty and had a good memory. When I was unable to talk yet my grandfather from my father's side gave me a pendant.
But when I could talk I asked my grandfather for that pendant he gave me. Then there was an incident that caused my parents to separate. They both remain good friends and I live with my father.

After that my mother met our group in Virginia 10 years ago. She was very impressed she donated 17 personal Dhammakaya Lord Buddha Images for her supporters, including my Iranian father. When my father knew about it he rejoiced in the merits also. My mother likes to help people but often gets cheated by those she lent the money to. The borrowers often pay her off instead by giving my mother their houses. Right now, my mother has to look after 5 houses that they gave her to pay for the loans.

Later, my mother faced financial problems. And that led her to her current husband who is American. He is a recently retired CIA (International Secret Service Organization) Operative. Her husband is usually strict, stubborn and economical and doesn't give things away easily. But since he met my mother he helps her in every way and never discourages her about coming to the temple and often comes to the temple as well. He wears the Phra Mahasirirajadhatu Buddha Image all the time.


Now, my mother's former CIA husband installed the DMC Satellite dish (the Dow Dtham Satellite Dish or www.dmc.tv) and watches it everyday. Although he is still learning, he said he likes it and is impressed with the principals very much. Then good things started to occur in my mother's life. When she installed DMC Satellite she was selected to be a "STAR" by her hospital because of her determination and kind heart. My mother said "When I got the 'star' (DMC satellite) I became the STAR."
Although I am living with my father who is Muslim, when I reached 21 I chose to be ordained in Buddhism because I think it is an opportunity to do good deeds for gratitude toward my parents, in which my father allowed willingly.

I was ordained at the Dhammakaya International Meditation Center, DC Temple in the USA, to dedicate the merits for Luang Phaw's 61st Birthday Anniversary.



Questions:


1. Where is my grandfather since he passed away?
Did he receive the merits from the personal Dhammakaya Lord Buddha Image and my ordination?


2. My mother and the first man that she loved but didn't get married to, had they cultivated merits together? Although they loved each other so much, why were they disapproved to marry and why did my mother want to commit suicide?


3. Why did my mother and her first husband have to stay together and have 3 children although they didn't love each other? How did they accrue merits together?


4. Why did my parents fall in love at first sight?
Even though my mother had sterilization, she successfully got her tubes reconnected and I could be born even though there was a rare chance. How had the 3 of us accrued merits? Why did my parents separate at last?


5. My father is a Muslim but he rejoiced in the personal Dhammakaya Lord Buddha Image and allowed me to be ordained. What merits will he receive in the next life?


6. Although my mother likes to help people, why did she get cheated or was fooled regarding money? Why did she get 5 houses instead of money? When will the Kamma of cheating be finished? And how can she remedy it? My mother's husband who is a former CIA Operative,
has he accumulated merits with our group? Why does he encourage my mother to go the temple and why did he install the DMC Satellite system?


7. How did my mother and I pursue perfections with the group?


8. Although the participants in this ordination program have different beliefs, why do we feel very close? And everyone is determined to train themselves as Luang Phaw has taught us.


For the first person, his mother is a Tibetan priest. She allowed her son to be ordained to dedicate merits to Luang Phaw. How has his mother and he pursued perfections with the group?


For the 2nd and 3rd persons, they are brothers. How have they pursued perfections?


While the older brother is Buddhist, why is the younger brother Christian?


9. Have 4 of us accrued merits together? How did we take part in helping to spread the Dhammakaya Teachings? Thank you Luang Phaw very much for your kindness for all of us, regardless of nationality, religious and race to have an opportunity to pursue perfections according to the Buddhist way.



Luang Phaw's Dream

I closed my eyes, dreamed and woke up with these answers.
When you tell anybody the story like a tale, it will make anyone know more about retribution (Law of Kamma)

1. Your grandfather died and became a middle class earth sprite in a certain village. He received every merit including this ordination that you dedicated to him. He has a better condition, which is that he is becoming younger and has more Ambrosia (Heavenly food).


2. Your mother and her first lover didn't get married and it made your mother want to commit suicide because they pursued merits together very little, so they couldn't be together.


3. Your mother and her first husband who didn't love each other but had 3 kids together was because in the past life your mother was born in an agricultural society and forced her child to marry someone that she didn't love as a so called "arranged marriage." This act led her to face the same situation.

4. Your parents met and fell in love at first sight because in the past both of your parents and you used to be parents and son just like this life.


And you have cultivated merits with our group. Your father was dissatisfied with some of the members and had a conflict. So he didn't pursue perfections with our group and separated from the group and joined another religion.

You and your mother have pursued perfections with our group more than your father. In that life, you were taking care of your mother and took your mother to pursue happiness with our group. But your father didn't come along as mentioned.


So with the remaining merit line with our group your father has allowed you to be ordained.


Later your parents separated because they have cultivated merits together to the level of their years spent together.

5. Your father is a Muslim but open minded and kind. He always respects other religious teachings and rejoices in your personal Dhammakaya Lord Buddha Image and your ordination merits.

The merits will connect the merit lines in the future and you will be reborn in Buddhism and return to pursue happiness with our group again.

6. Your mother likes to help others but often gets cheated because she is kind hearted and compassionate. She doesn't have Kamma from cheating anyone so she got repaid in the form of houses for the money.

To fix this problem, your mother has to be more careful with regards to spending money or lending money. Moreover, she has to cultivate more of every merit.

7. Your mother's current husband who is a former C.I.A. Operative used to accrue merits with our group a long time ago by being a supporter. The old merit has reunited him with our group and he became a Dream in Dream student. He is now kind and open minded about beliefs.

8. Your friend's mother is a Tibetan priest who used to pursue perfections with our group in the past and has been in Buddhism ever since.


Everyone who joined ordinations at this time used to pursue perfections with our group. Peter was a Bhikkhu for a long period of time with our group, and has helped spread Buddhism for many lives and attained the inner Dhammakaya.

The Krilrurng brothers were Bhikkhus for a short period of time with our group and were supporters. They both meditated well and attained the bright Dhamma sphere.


The Krairouk younger brother turned to Christianity because he hasn't seriously studied the Buddhist teachings. So he was persuaded to be a Christian easily. But he had always been Buddhist in the past.


10. The 4 of you will be able to help spread the teachings by starting from yourselves by diligently meditating until obtaining the Dhamma sphere or the inner Dhammakaya because the old life blueprint was Dhammakaya after attaining the Dhamma sphere and the inner Dhammakaya.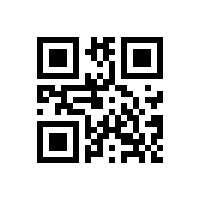 http://goo.gl/dscgD