Question:
Luang Phaw, I would like to ask you why people like to do bad deeds, even though they know that it is not good. And how can we correct this?


Answer
by Venerable Dhattajeevo Bhikku


Even though we know it's wrong and we know everything that is not good, we cannot resist doing it. Layperson, this problem is not new. It began at the same time the world was born. Why? It is because the human mind is used to defilements. What is it similar to? It is similar to fish in water. If you try to catch a live fish and throw it on land, you will see whether it will just be still or if it will jump. It will jump. Where is it trying to go? It's trying to jump back in the water. In reality, it shouldn't be able to breathe in water. It should suffocate. It should be able to breathe comfortably on land. But it doesn't want land, because it is a fish. It is more familiar with water than with air. That is why it tries to jump back in the water.

Our mind is familiar with defilements. When we are in our mother's womb, defilements are already buried in our minds. It is with us from our previous lives. Since it is like this, it is inside our minds from birth. It has been inside us from our previous lives. In this life, it is still in our minds. It makes us become used to bad deeds. It is this reason that makes us not want to do good deeds at all. It makes us want to do bad deeds instead. Our mind is used to defilements, like a fish being familiar with water.

Therefore, correcting yourself is not an easy thing to do. It is necessary for us to hold on to an easy base in correcting ourselves. Aside from studying what things are and what we already know, we should find out what else we need to know.

If there is a person who has the courage to do good deeds or if there is a person who has done bad deeds and today they are able to take control, and if this type of person can be a teacher, this person is even luckier than a person who has won 1st place in a lottery a hundred times. But if you are not able to, then you are not able to. And then what are you going to do? Are you willing to give in? Don't give in. practice. Practice giving courage. Practice giving yourself courage. How do you give yourself courage?

Find a person who knows you well, wishes you well, and wishes for you to be a better person. You should become closer with them and you will gain more courage from them. But this is only occasionally.

So, the responsibility falls upon your own shoulders. There is an easy way to build courage, a very basic way to build courage. You should go think it over, and think about whether doing bad deeds are appropriate or not. What kind of effects will it have on our country? What kind of effects will it have on our prosperity? You should go and see. Think about it. Let it sink in. This is one way.

Another way is to look at it further. Look at what the effects are since it is a sin and a bad deed. What area of hell is waiting for us? That is how it will punish us. Punishing ourselves, strongly criticizing ourselves like this, by using hell as a basis, is one way to give ourselves courage. Here, you will probably need to go see Luang Phaw or Luang Pu, those who have practiced a lot of meditation, and are very knowledgeable in dhamma. You should ask him and he will advise you on the proper way, or tell you about the torturous realms in hell.

When we are like this, we will feel embarrassed in committing sins and afraid we will have sins. That is, we will have more hiri-ottappa, "moral shame and moral dread," power of shame, fear of sin, shame in doing bad deeds, and fear of going to hell. It is a power that will make us brave enough to refuse doing bad deeds. This is the first thing.

The second thing is to meditate as much as possible. Don't say that you don't feel like you have the courage to meditate. If that is the case, all I can say is one thing: you should quickly fall to hell. It is something that, if you already know, you should just endure. That is, that the Lord Buddha's teachings can only help people who think of helping themselves. If people have not thought of helping themselves, no one can help these people. Is this clear enough? Because of that, the way to help yourself and make yourself feel more courageous is to meditate. Just meditate. When the time comes, meditate. When you first sit, you might be tired, sleepy, or fall asleep. Just let it be. When you close your eyes, it is dark. You can't think of anything. Just let it go. Why is it that after a period of time, it is not long before your mind is calm? Your mind is still. And your mind will become bright on its own. This is the second way to build courage for yourself.

Aside from thinking about hell, thinking about dhamma, and practicing meditation, there is one more way. In reality, it is a practice. But it brings good results. That is, your ancestors have already shown you. But people in the later generations don't tend to do it. Why? Your ancestors have provided a Buddha room for you to use. It is like they made a copy of Nibbana and placed it in their house. If they have a Buddha room, it is for chanting and for meditating, as I have said.

And in that Buddha room, there is a Buddha image and there are photos of your ancestors. These ancestors began your lineage, built up your family's status. They have performed so many good deeds. Those are good pictures and they are already in your house. They are in your Buddha room already. If you want to more put pictures up, put them up around your house or at work. I think this would be good. You should put up pictures of not only your ancestors but include those who built our country. Put up their pictures. And your feeling of courage will increase.

We don't want to see pictures that are inappropriate, such as pictures of movie stars or advertisements of vices. We don't want these nude pictures. We don't want pictures of alcoholic beverage advertisements or cigarette advertisements. Any advertisements that are inappropriate should be put into the trash. You should burn all of them. It just takes up room in your house. If you keep them, they just bring misfortune. Angels won't want to look after your house. Anything that has to do with any vice, you should throw away. Burn them all; break them all.

Any tool that promotes good deeds, you should arrange and you should fill your house with them. A picture of our King is good; he has engaged in royal activities for the benefit of his citizens throughout the length of his life. He does not see that it is tiring at all. This is what you should have to worship. And we should do good deeds like he does.

And to continue, for those of you men who have ordained. You should put up a picture of yourself from when you ordained. You should put it up and look at it, so that you can remember your past. You should bring a picture of your preceptor. This is the right atmosphere in which to do good deeds. You can do this at work and at home, including your Buddha room, your bedroom, all of them. If you do this, you will have the courage to fight defilements. You will have the courage to do more good deeds for yourself. And it will increase many times over so that you won't be able to count its benefits, every day. And we will be able to do good deeds until we are used to it. And then we will become a good person that the world needs.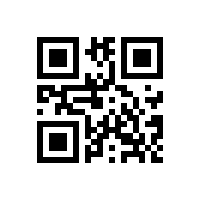 http://goo.gl/2cRIX