Question:
I would like to ask Luang Por, Sir, that business these days is comprised of competing by means of pricing, trading-in, presenting a gift and offering something as a giveaway in order to beat the competitors. In doing so, is it considered exploiting the opposite sides?


Answer
by Venerable Dhattajeevo Bhikku

Dear benefactor, there are two kinds of opposite sides, one is called the competitor; the other is called the enemy. Competition is a normal occurrence in the business environment, whether by reducing the price, trading-in, presenting a gift or offering something as a giveaway, as long as:

1) You do not deliberately set up obstruction to the other.

2) You do not blackmail the other.

Instead you contend with them in terms of better quality, faster service, more attractive fashionable design and more advanced technology in order to achieve a higher sales target. It is a matter of making a living and does not infringe upon the precepts as long as it is without vilification, hoarding or speculation.

Later you are able to take a large lead in the market and settle yourself into a secure position, far from the possibility of precept violation. You should then make a consideration regarding the aspect that both you and the contenders are all the world's human beings. We escape from making poor sales, but if s/he turns bad, s/he will die and s/he will go down. Oh, is s/he a good person?

If they are good, why don't you help them out of a predicament, pull them up or provide them with financial aid etc.? Join with them to discuss the causes of hardship to find ways to better the situation, for example:

1) If it is because of the location, see how you can encourage the improvement of their site. Simply put, turn the competitors not to be adversaries but rather to be collaborators or partners. The best solution is to develop an extensive network of contacts among each other.

Nowadays, business competition is not only happening within each country but also in the international market. If entrepreneurs remain envisioned solely within the scope of the local market, the international franchises will come and easily overtake the small local firms.

The origin of the said crisis is the non-unity of the local companies. If you can establish a cooperative network to develop the standards of the domestic products, the international franchises will soon be as good as lost and will have to withdraw their businesses and go back to their own country.

Or still, if they want to further their business in another country, then they should come by sending a gentleman or a lady to discuss how to be a good partner or how to interchange the investments in mutual countries.

However before we can have those who set feet in another country accept a mutual coordination, we must demonstrate to them the power of our business strength and the depth and width of our business vision.

I would like to entrust this matter to you, as you can see how the situation of the retail markets in each country is collapsing. Find ways to reunite them immediately. The fourth precept is said to be too difficult to observe because people never think of observing it earnestly. Let's start strictly maintaining the fourth precept, talking frankly to each other, assisting each other sincerely and developing trustworthiness together.

With the power of unity and the power of veracity in words combined together, let's imagine how strong we will be.
Do not tell lies, say honest words, compete in terms of quality, goodness and service; in case of any imperfections, improve them, then we will be a giant in the global economy.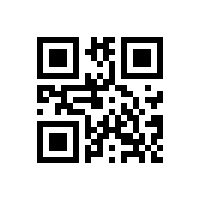 http://goo.gl/FHtGw