Question:

I would like to ask Luang Phaw about the process of dedicating merit to our dearly departed family members.

How can I be certain that they can actually receive the merit?


Answer
by Venerable Dhattajeevo Bhikku

Principally, you first must know about what merit is. Merit in Buddhist terminology is "boon." Boon is a supernatural element. Since it is a supernatural element, it possesses various powers. It can be dedicated to those who have passed away or it can contribute to the recipient's happiness. Boon, or merit has two distinguishing characteristics that are similar to water.


Boon, once accrued, has the ability to accumulate like water droplets. Once fallen, morning dew and rain drops can accumulate until they fill a vessel, a jar, your hand, or a bowl.


Boon, or merit which is supernatural can flow or traverse from one place to another like water. Waters at high elevation, or in the mountains in the Northern part of Thailand, can flow together and pass down to areas of lower elevation. Water can flow long distances to form the Chao Phya River and can flow even further into the Gulf of Siam.


Water from a high elevation can travel distances of hundreds of kilometers before it reaches an ocean. Boon is able to be dedicated to far away distances, even at thousands of kilometers, and even if the person you are dedicating the merit to is in another world.


Even though you may know in principal how you can transfer boon to the departed, there is something else that you need to consider. Once the merit enters your mind, how does it flow and in what method does it get transferred to the mind of the recipient? The only one way for you to be able to know and perceive the process is through meditation. You need to practice your meditation to a level where the inner brightness you attaine is sufficient.


Do not view meditation as something difficult to perform. The important principal on the nature of the human mind is that once we are able to train it to stop and be still through meditation, it will become luminous and bright. One day, when the radiance and brightness appear and you're able to place your mind in the right place, you will be able to observe that your merit or boon is real and it is streaming.


Lord Buddha said that, for whoever wholeheartedly performs good deeds through donation in the right field of merit, boon will flow like a stream. If we sincerely dedicate this merit to deceased loved ones, a stream of merit will reach them directly. It is similar to the flow of electric current when it travels from one location to the next. This flow is made possible through electric current. Merit flows independently, and on its own, without a current like electricity. It is a stream of merit.


Keep on practicing meditation, one day your skepticism will disappear. Merit, or boon, exists and it possesses power. You can dedicate it to anyone. You can witness it with your own eyes. If I or any other venerable monks were to describe everything to you, but you were unable to witness it, it would be difficult for you to believe it completely at 100 percent. Just continue to concentrate on practicing meditation.


Maintain your determination and meditation effort. Don't think much of anything, even if at the present moment your inner brightness is still minimal, you're not fully still, and are not able to see anything. Continue to practice diligently and don't dismiss the existence of merit just yet. Don't worry about the lack of brightness arising from your meditation. Just pay attention carefully to what is said, and diligently practice your meditation, continuously. It is alright if we are not able to see anything or if we have insufficient inner brightness.


What are some of the results that we will attain? At the minimum, we will gain a certain level of inner peace. To put it simply, the more you practice meditation, the more purified and bright your mind will become. The doors to heaven will open up for you and the gates to hell will be closed. You will witness merit during the last minute of your life when you are exiting this world. It still will not be too late. Continue to practice it consistently and one day you will witness merit yourself.

If merit or boon did not exist, Lord Buddha would not have taught it. It does exist. We are not able to see it now, so who can we blame. We can blame ourselves for not practicing enough. So practice meditation. You may not see merit in this lifetime, but you may in the next. It is not too late, so continue to concentrate on your meditation practice.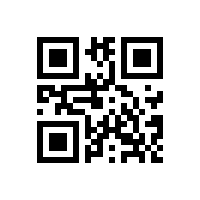 http://goo.gl/0mWwR