Question:

Luang Phor, Sir, soldiers and policemen have to be brave and they therefore, get into the habit of drinking alcohol to make them look courageous.

I would like to ask Luang Phor how to change this erroneous core value?




Answer


by Venerable Dhattajeevo Bhikku
This paradigm has proliferated unabatedly in society. To change it is rather hard; however it is not beyond our ability, if we take the matter seriously.

First of all, you should learn to distinguish between bravery, madness and drunkenness because they are so similar in appearance but actually different. Bravery is connected with the sense of consciousness, wisdom and physical strength.

How about madness? Mad people usually possess abnormal strength. Normally a man does not dare to capture a madman, unless there are five or ten people. The lunatic's behavior comes from his insanity.

People often confused the mad with the valiant because they seem alike but the former lacks mindfulness to the point of being mad.

The last group is the drunkards. If they get drunk until they become unconscious, they are no harm to others. But if they are half-conscious and create disturbances, they are troublemakers.

People have confused madness and drunkenness with bravery. That is, we regard the bad thing as good. It is a confusion which gives rise to too much waste in the military and the police as well as for the nation.

The question is, how to solve the problem? It is not too hard to solve the confusion for we can now distinguish bravery from madness and drunkenness.

Firstly, we have to make it clear that strength of character and bravery are based on disciplines and respect toward the principles of one's profession and one's superiors as well as one's own self discipline.


When one has to shoulder a number of responsibilities, discipline, respect and fortitude are the breeding ground of bravery and strength on one's mind.

After you understand the points clearly and can share your understanding with soldiers and police recruits, they will then check on themselves with regards to respectfulness to their own duty and their superiors.

And it is certain that they will voluntarily train themselves to become more tolerant. I would like to discuss about this issue a little more. People usually praise one's forbearance toward the hardships imposed by the nature too much.

In fact, the highest level of fortitude, which people should try to cultivate, is the endurance against temptation or the power of the defilements and the seduction of the six roads to ruin.

Soldiers and police personnel are trained to endure to all kinds of temptations, and their minds are getting stronger.

Once they can restraint themselves, it is then easy for them to control themselves not to smoke and drink alcohol as well as not to plunge into all sorts of the evil paths.

The ability to restrain oneself from all forms of temptations can grow through regular prayer and a few minutes practice of meditation daily. If one can keep on doing the two activities continuously, temptation, which is piercing one's mind ceaselessly, will gradually dissolve itself. In this way, the popularity of righteousness will be re-established in our society if people understand that

1) Consumption of additive intoxicants is destroying the dignity a military and the police.

2) The superior commanders must set a good example by not getting involved in the six roads to ruin plus the consumption of intoxicants.

Then, subordinates will naturally follow the superior's way of life by immediately giving up the habit of drinking.

A healthy body and mind will eventually replace the military men's drunkenness. People will not feel deprived without alcohol. Drinking does not generate any strength but madness and drunkenness.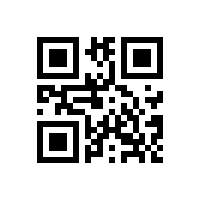 http://goo.gl/hEIWE