Question:

Dear venerable Luang Phaw Dattajivo, our ancestors mentioned that the life of a grateful person would always be prosperous.

I'd like to know the reason why this is the case.


Answer
by Venerable Dhattajeevo Bhikku

A grateful person is someone who knows the values of things and loves to declare the kindness they received from others. To say it simply, a grateful person who has gratitude is someone who's fortunate. Fortunate in what ways? He is fortunate in the sense that he's able to meet good and kind people and receive their kindness.




Yet there are those who never receive any acts of kindness from others in their whole lives no matter how difficult it was. There was never anyone to give them a hand, comfort, help, or assistance. If this were the case, how would this person feel? They would feel that the whole world is a horrible place filled with selfish and narrow-minded people who do not care about others. But they are fortunate because they were able to meet kind people who were ready and willing to give them a hand, as they experienced itthemselves.




If that person can perceive it that way, since they did received the kindness and understand its value, they can be called a grateful person because they are aware of the favor they were given.




But for those who aren't able to realize the value of the kindness they were given that allowed them to overcome their obstacles their heart is truly blind. Although their eyes are still good their heart is blind because they cannot see the kindness of others, even when it was given directly to them. This kind of person is really dangerous. How?




1. This person will look at all the people who had never given them a hand, kindness or comfort, as strangers or even worse, as enemies.




2. They are still unable to recognize the kindness received from the people who helped them. If this were the case, their whole world would be dark and they would not experience happiness in their entire life. This is the difference between the state of mind of a grateful person and an ungrateful person




There is something else to this too. Someone who has gratitude and perceives the favor they are given, but feels that it is not enough and that there should be more - I'm sorry to say this,- but even the dogs we feed are aware of our kindness. Therefore, whoever doesn't perceive the kindness of others is compared by our Thai ancestors to something really low. There are a lot of comparisons that I'm not going to mention here. Well, dogs are not only aware of their owner's kindness, they also help watch over their owner's house. This is one way dogs express their gratitude. This is all that they're able to do.




Most people know the value of kindness, but don't consider returning the gesture. This does make them bad because their mind is still pure. It is still pure in what way? Knowing the value of kindness is a comprehension at an elementary level. When we have the opportunity we should return the kindness too. Just thinking of returning the kindness raises one's comprehension to a secondary level. Once one starts reciprocating the kindness to the people who assistedthem, the Dhamma in their mind is raised to a tertiary level. The moment they start to tell the world about the compassion from these and those kindhearted people, in various ways, their mind and wholesomeness are raised to the next higher level. Don't make light of this matter.




How can they make it even better and take it to the next level? By expressing gratitude to the people who showed their kindness. What would this tell us about a person who has a mentality of kindness at this level? It tells us that the mind of this person refrains from bad thoughts, and only entertains good thoughts. They see the beautiful side of the world and its people. They know that good people still exist in this world, so they desire to be one of them. When this thought arises in their mind, they will try hard to do good deeds. When someone tries hard to do good deeds, they will have no time to be confused and jealous of others, yet they will have time enough only for good thoughts, to speak well, and to do good deeds, and then they will receive only good things and prosperity.




Therefore, our ancestors were accurate to say that the lives of grateful people will be prosperous. Since we have these good and intelligent ancestors, it is our duty to follow their example. Believe what they say and follow them to the fullest. Soon our country will be prosperous.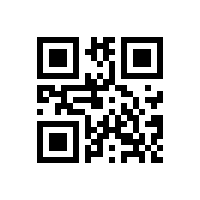 http://goo.gl/f715z