Question:
Venerable Sir, what is the cause of selfishness in a human being? Also, how should I behave towards selfish colleagues?


Answer
by Venerable Dhattajeevo Bhikku

To be selfish is a pity. Mainly, there are 2 causes of selfishness:

Firstly, it is the habit from the past life. I am not intending to criticize them or disgrace them. The word habit terminologically means a particular quality in one's character, which has existed since one was born. If you happen to encounter these kinds of selfish people, it is hard to correct them or handle them.

Secondly, it is because of the improper environment in their childhood. For example, they are brought up in poverty or their families are not poor but their parents did not take good care of them. They let them often quarrel with their siblings to get things they liked, perhaps even to the point of beating each other. This kind of surrounding is another cause that engenders selfish habits in people.

Besides the inappropriate upbringing in their background from an early age, they consequentially lack skillfulness in their personal financial management, leading them to be short of money and producing selfish habits in adulthood.

So, at first, you should clearly identify which type of selfish people your colleagues are; otherwise you cannot handle them.

Because we see them all over the world each country has their own inventory of differing types of selfish people such as the various sorts of selfish millionaires. For example, a wife and daughter of a wealthy man steal moderately priced items from the supermarket. This type of shoplifting habit is innate. In brief, the origins of the selfishness are:

1) Bad habits, which are almost absolutely uncorrectable, but try to correct them.

2) An inappropriate child-rearing environment, which is possible to correct.

3) Lack of financial management skills. This habit is just a form of selfishness, which manifests later in life. This one is correctable.

Overall, regarding this matter, the Lord Buddha expounded that selfishness is derived from a group of defilements called kilesa (Pali term meaning impurity). This kilesa falls into the group of derangements known as lobha (Pali term meaning greed). When a certain degree of it accumulates in the mind, it will manifest itself in a variety of selfish behaviors.
In your circumstance, you have to work with the selfish people, for you can neither transfer them nor yourself to other posts unless there is another position available. Otherwise you must remain in the same office. Our grandparents have sometimes said that when you associate with wicked people you have to memorize/utilize this prayer:

1) Maintain your endurance.

2) Behave like a person and warm yourself near the fire in the winter. Do not stay too near the fire or you will get burned, or too far from the fire, for you will suffer from the cold.

Likewise, in your situation, what you can do is keep a safe distance from them and have forbearance. In the meantime, stick to your working discipline with regards to time, honesty towards money matters, together with any other rules, especially when you have to coordinate with them. This way you are not too far or not too near the fire. Don't burn yourself.

Then be observant as to the source of the selfishness in such people as well as spreading loving kindness to them and trying to find ways to suggest to them step by step:

1st Step- For those who cannot handle money properly, we can educate them with financial management data.

2nd Step- For those who had the unfortunate childhood conditions it will take time for them to adjust to the new surroundings filled with the Right Way. For the time being, extend benevolence to them often and think in your mind that you are tending to your own children.

3rd Step- In the worst cases where they are very defiant, they should be guided to spiritual edification from the monks. If they still do not progress accordingly, then the final resort is to let them wait to undergo the corrective process of the nether world in the afterlife.

However, you must accept the truth that the faultiness of the mundane is incapable of being completely eliminated except for those who have attained Arahantship or at least the high state of absorption (Jhana).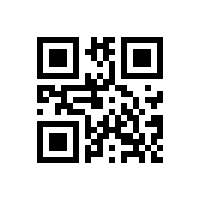 http://goo.gl/tODq0