Question:
Venerable Luang Phaw, sir, I would like to inquire about the current unrest in the south. From a Buddhist stand point, what are the underlying causes of the unrest?


Answer
by Venerable Dhattajeevo Bhikku


The issue of the unrest in the south, if we were to regard it as a major problem, then it will become a major problem. But first I would like to point out some aspects.


First, we must remember that every nation occasionally has disputes between their neighboring countries, like the current situation between Thailand and Malaysia. There have been past disputes between Thailand and Burma, Thailand and Laos, and Thailand and Cambodia. These are all common occurrences and what is happening in Malaysia, a country south of us, is not anymore unique.

I mentioned that disputes are normal occurrences because we have to accept the fact that people still have plenty of defilements within themselves. So they can sometimes be selfish and think only of their own self interests. Misunderstanding about the real underlying causes of an incident can also lead to many conflicts.

Past border disputes that erupt in the other regions of Thailand usually were largely nonviolent ones.

This time, however the current unrest in the south has taken on an appearance of excessive violent undertone.

The country that borders the northern and western region of Thailand is Burma, and the countries that border the east are Laos and Cambodia. These three neighboring countries are Buddhist countries like Thailand.

So, the principle problem solving custom of these three countries is similar in the respect that they've adopted the Buddha's Teachings as their guidelines.

The southern end of Thailand borders Malaysia, and Malaysians and Thais have been traveling across each other's border since former times. But in this incident, there exists a religious difference.

Therefore, when there's a difference of religion, the direction or way of resolving a problem is also very dissimilar.

Since the situation is the way it is, it'll require extra fortitude in our quest to resolve the problem.

Therefore, we must examine deeply to see that the root cause of the conflict is not religious based. If it were, the condition would become much more complicated.

So, if we looked closer, we see that it's a problem that arose from a misunderstanding or differing point of view. Even though the unrest occurred because of different point of views of some local people, we still share in one congenial view: that we are all Thai.

Even though we have different religious beliefs, we are still all Thai. Let's contemplate deeper as to why both our Buddhist and Islamic forefathers were able to co-exist peacefully in the past.

However it may be, if you were to examine the supposed areas of the current civil unrest, you will find that even now local Buddhist monks are still able to maintain contacts and interactions with their local Buddhist community as usual. Non Buddhists are living the same way as they have been.

Reciprocally, non-Buddhists are also able to visit neighboring Buddhist temples as usual too during this time.

The unrest taking place is occurring only in a few confined areas in the south. It should not be viewed as a conflict between religions. It's really a misunderstanding of a particular group of people who do not really understand both their own religion and the religious belief of their fellow countrymen.

It is really a problem that exists between small specific minority groups. Do not regard it as a problem of the entire southern region.

This group of people, no matter what religion they profess, knows merely a smattering of their religious doctrines. If you were to ask them about their basic religious principles, you will discover that they have a modicum religious knowledge.
The southern unrest has been created by those who do not know the true essence of their own religion. This has contributed to a "side effect" or a state of disturbance seen at the present moment.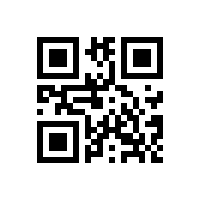 http://goo.gl/7f0qa