Question:

Venerable, most people think that lying to ease other's feeling, as when a doctor conceal the truth from a severely ill patient in order to ease their mind, shouldn't be sinful. How can we explain it to them so that they can understand this correctly?


Answer
by Venerable Dhattajeevo Bhikku





Every time we lie to others, we've lost our courage to face the truth.

This courage decreases each time we lie. And we don't even know if we caused harm to others or not. What we truly know is that our will power diminishes each time. This is where the demerit will take shape. How the listener will be affected or harmed is a different matter.

We should save ourselves first. Since all of us are closer to death with each passing day

, is not worth it in my opinion.

Well, every time we chose to lie means

1. Our will power to face the truth is gone, but that's not all.

There is another reason which is deeper and more detailed. Whoever has meditated inadequately will not fully understand this. Well, since I have practiced meditation before you for some time now, I'd like to offer you an additional explanation on this topic. Whenever we are about to say anything, the truth is, we have to think about it first. The only difference is whether our thinking is long-term or short-term. When we think along with what the actual event may be like, the images will appear clearly in our minds as clear as if we were watching it on television.

Now, each time we lie means that we are deleting that true picture from our minds. Think about the time when we watched television, and sometimes there's a problem and the images on the screen flicker in and out, repeatedly. If we don't fix this television quickly, we might as well throw it away.

We, ourselves, are similar. If we kept lying, it would only mean that we are lying to ourselves or deleting the good and beautiful images in our minds. Do you understand? In the future, whenever we think about anything, the pictures in our minds will start to become unclear. Or the pictures that we thought about, which were already clear, we will become uncertain of since we are used to deleting them. This is dangerous because not only have we deleted those pictures, we created another false image to take its place. In the end, the images that appear will be of both real and false images. Each time we lie, we will reaffirm those false images.

Now, the pictures are damaged. The voices recorded in our minds are damaged too. Now we have to remember them in order to repeat the same information if we were to talk about it at another time, and that will also ruin our memory. So, the mind quality of a liar is ruined. Because the mind quality of a liar deteriorates every time he lies, we will see that a liar always loses his memory towards the end of his life. They may be someone who is only 50-60 years old, but he's losing his memory. While someone else who may already be 90, but his memory is intact. He can recall his experiences when he was 10 years old. Someone who is only 60 years old, but he cannot even remember what happened yesterday. "Aunty, have you eaten?" She may answer "not yet" though her dishes haven't been washed yet, but she replied "not yet." "Uncle, have you taken a bath?" "Not yet." Though his bath towel isn't even dry yet and he's already forgotten. Why? This symptom is not called forgetting. It's called being absent-minded. Why, because he lied his whole life. He is a constant liar.


Therefore, we need to maintain the quality of our minds, so that we will not become absent-minded or be a coward. We must not lie.

A parent tells her child "if you are well-behaved, I will buy you some sweets this evening", but the mother forgets. When the child asks for it, she is caught telling a lie to her own child. When we find ourselves in a similar situation where we are lying, we lose the courage to face even a child. Therefore, we must never lie to anybody, whether he is our patient or not.

So, what shall we do then? If we tell the truth to a severely ill patient, he might die as soon as he hears about his illness. Well, there is a way. Instead of telling him, you can change the topic. "Well, nobody in this world can avoid death. Everybody must die. The important thing is whether we will die when our mind is clear or clouded. If it's clear, we will go to a fortunate realm. If it's clouded, we will go to an unfortunate realm. You must keep your mind clear. The clearer you mind is, the more effective the medicine will be. Therefore, keep your mind clear. If this medicine is effective, you will have a chance to heal. But if you are unwilling to meditate in order to purify your mind, your chances are 50-50. When the opportunity to help yourself has passed, you will have problems. Here are some suggestions that Id like to offer.

1. You must tell the truth slowly, and tell your patient only a little each time, so that the patient will not be shocked and overwhelmed.

2. Teach your patient how to purify his mind. This is a preparation for the future.

3. When it's appropriate, we have to tell them truthfully. Don't let them misunderstand.

If he misunderstands and dies, it means we've lied to him. Even though he was dying, we still tricked him. It's too much. Before somebody dies, we must tell him the truth, so that he will be prepared for it. If not, when it's our turn, we will be tricked too. No matter how many times we are reborn, we will be lied to every single time during our entire life. It's not worth it. Therefore, don't trick anybody. But if the patient cannot accept the truth, what can we do? Let them know little by little until we can clearly tell them the complete truth. This is a genuine doctor. Though the patient dies, he will die with a clear heart and conscience. They will be brave when facing the truth in every life—both the patient and doctor.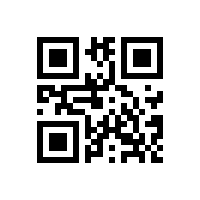 http://goo.gl/HTqpT