How can I do to solve the family's trouble?

Questions from Audience:

Why do my family live together but they are responsible only for themselves and don't care one another? My 2

nd

older brother is aggressive, addicted to alcohol and tobacco. My 3

rd

older sister is extravagant and has a lot of debts. It seems my family is broken. Is there any way to solve this problem and turn us to become a warm family?

Answers:

Your family is broken because they offered alms in the previous lifetime disrespectfully, have not helped one another for many lifetimes. These caused them to be stubborn, not accepted one another, have different belief and view and sometimes break the precept.

Solution:

You have to play role as their mental glue. You would cultivate them to have the right belief and view equally by persuading them to make merit and keep the 5 precepts. Be patient and always observe and find the way to help them. If they do something wrong, you would overlook them. Sometimes you would pretend you don't see, hear, or know anything. Don't mind their bad words and actions. Keep quiet and stay calm. Encourage them with your love and good–willing. You would do the mentioned ways continuously with your love and good–willing like the Lord Buddha who is the continuous–perfection pursuer. These all are depending on you. I bless you to be their best brother successfully.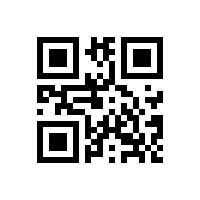 http://goo.gl/FNsBo